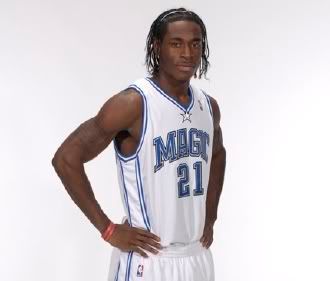 Photo by Fernando Medina, NBAE/Getty Images
The Magic announced on their website earlier this afternoon that they have released shooting guard Torrell Martin, one of the three players brought in to battle for the team's final roster spot. Power forward Bo Outlaw and point guard Kevin Kruger are the two players who still have a shot at making the opening-day roster.
I can't say that this move surprises me. Shooting guard may be a weak position for the Magic in terms of talent, but not in terms of depth. Keith Bogans and J.J. Redick are natural two-guards, and Hedo Turkoglu, Trevor Ariza, and Keyon Dooling can also play the position. Torrell was just the odd man out, as it were.