I had the urge to show off my Magic gear this morning and share with all you fine folks. And then I thought--wouldn't it be fun to see what different shirts, hats, souvenirs, mementos, etc. we've collected over the years that show our true love of the Orlando Magic?
So I'm asking you all to share pics! I'll show you mine if you'll show me yours!
An old playoff shirt from the 1995 Finals!

No one can stop us! ...except for the Rockets. :(

My Magic jacket, windbreaker style.

The back of the windbreaker. Can we say early '90s?

My plants love supporting the Magic too!

Wave that flag, loud and proud! Yes, it is being held up by pink string.

And last but not least, my beautiful, coveted MAGIC JACKET.

Most likely bought at the FANattic that used to be on Colonial, this one's pretty unique. I haven't seen it on another person yet.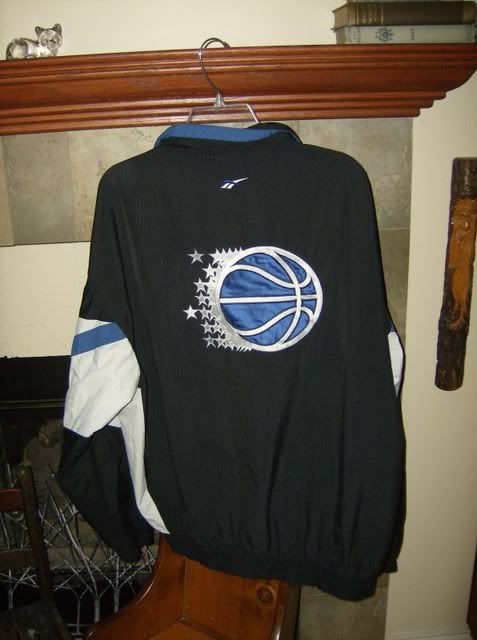 Look at that awesome logo!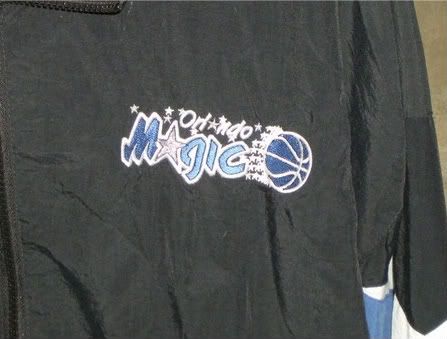 Oh yeah. Kick ass.
Come on, Magic fans! Show me what you got!